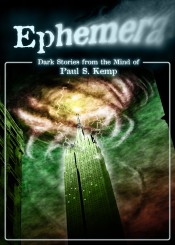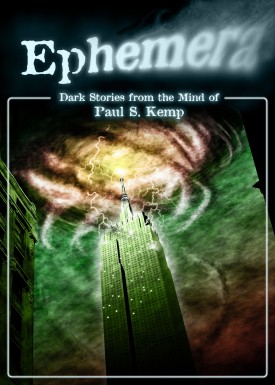 Obviously I didn't miss it entirely.  It's going on in earnest even unto this very day.  But it's a good thing for me that self-publishing was in its infancy when I started my writing career.  Why?
Well, when I look back on my writing, I see enormous growth in the quality and density of the prose (I've always been solid at characterization, pacing, and the like, but I've had to work at the prose).  Now, don't get me wrong, I think even my earliest work has some evocative scenes and interesting turns of phrase, but it pales in comparison to the prose I write today.
So how did that growth occur?  In four words: Peer review and rejection.
Having my writing scrutinized by experienced editors whose reputations and livelihoods depended upon publishing quality work resulted in feedback that forced me to examine my prose harshly, refine it, and thereby grow as a writer.  Similarly, nothing sharpens the mind (and the prose) like a rejection letter from an editor I respect, containing constructive comments about how to improve the prose.
Had I self-published a story like Shadow's Witness
(which I regard as my weakest novel) in a world of my own, and had it sold even a tenth of what Shadow's Witness
has actually sold, I would have considered it a smashing commercial success.  At that point, I probably would have published follow up novels and given little thought to improving the craft.  I certainly wouldn't have attacked my own writing with rigor, and I certainly wouldn't have improved as a writer as much as I have between say, Shadow's Witness
and Shadowbred
/Riptide
, much less written something like the Egil and Nix stories.  I simply wouldn't have had the tools to do so at that point in my writing career.  Worse, I wouldn't have known that I didn't have the tools.  I was, after all, mostly ignorant of the craft.  I'd have been selling books in a quantity that made real money and I'd have continued merrily along, none the wiser.  And maybe Paulternate in some Altverse is doing just that, but I'm glad I'm not him.  There's more to this than just making money (though making money is nice :-)).
Note that this isn't a condemnation of self-publishing.  Hell, I've dabbled in it myself (with Ephemera
) and imagine I'll do so again in the future.  But at this point I've got a dozen novels under my belt, a strong voice, and prose that's been refined, refined, and refined again (and that will continue, though I don't imagine it'll improve by leaps and bounds the way it did at earlier points in my career).  And, of course, my experience isn't necessarily indicative of other writers (I'm not, for example, saying that all self-pubbed writers will have unrefined prose and an amateurish voice).  I'm simply saying that even moderate success as a self-published writer may (for some) give rise to creative complacency and an inadequately refined inner critic.  It would have for me.
So I guess it's a damned good thing that I had to do this the way I did it, since it made me the writer I am.