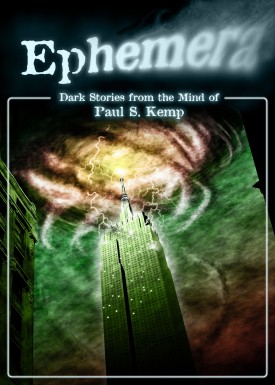 A fabulous, disturbing visit into Kemp's dark mind.
From the bestselling author who brought you Erevis Cale, Egil and Nix, and Darth Malgus, comes this compelling volume of dark tales.
Experience the fantastic through the eyes of a private detective who hunts the occult in 1930s NYC, a demonologist who may or may not be mad, a maimed talespinner on a doomed boat, a witch pursued by religious fanatics who want her unborn child, and many more.
Available from Amazon.
Each story contains a brief introduction by Kemp.
Table of Contents:
The Signal
One Thousand and One Words
Marlboro Man
Confession
The Spinner
Stillborn
The Sixth Floor