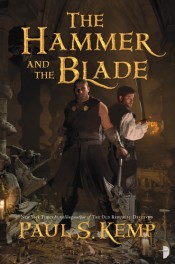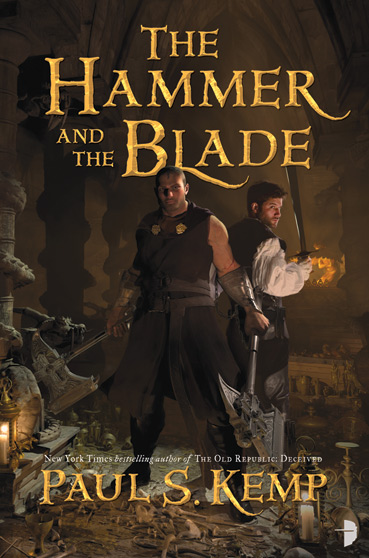 So, in about two weeks, on April 3rd, I'll turn 45. As most of you know, the Numenorean blood in my veins grants me extraordinary longevity, which means I'm about 1/5 of the way through my lifespan. I think when I'm about 230 or so I'll consume the souls of my enemies and become an immortal lich. I may also buy an RV at that time (Silverfish, mofos!). But all that's neither here nor there.
What is here (or there?) is that I want to ask you for a birthday favor.
Most of you have read at least some of my novels. Maybe you're a Cale reader, maybe you're a Star Wars reader, or maybe you haven't read anything of mine but just hang around. All cool.
Here's the thing: By regular industry standards, my Egil and Nix stories have sold really well. But they haven't sold as well as my Star Wars books, or my Erevis Cale books. And that means a lot of readers who dig my Star Wars work, or dig my Cale work, haven't yet discovered Egil and Nix. Woe! And yet I understand — there are a lot of books on store shelves and most of our to-be-read piles are huge.
That said, I think The Hammer and the Blade and A Discourse in Steel are among my best work, so I kinda want them to sell just as well as my other work. And I really want you to read them, if you haven't already. So here's where the favor comes in.
On April 3rd (cuz on that date I'm the birthday boy dontchaknow) I'd be grateful if you'd do whichever one of these fits you (or more than one, if you're a wild soul):
1. If you haven't read my Egil and Nix stories, give them a try. Buy The Hammer and the Blade that day, ideally from Amazon, but anywhere will do. The ebook of Hammer is under $5 and the print version is priced as a typical mmpb ($7 on Amazon). If you've liked my other stuff, you'll love Egil and Nix.
2. If you've already read The Hammer and the Blade and A Discourse in Steel (thank you!), please post a short review on Amazon or B&N. These matter a lot and I very much appreciate them.
3. If you've already read both books and reviewed both (major thank you!), please recommend them to a friend, or recommend them on a message board, or mention them on your Facebook or Tmblr.
Now, I know that asking you to spend your time/money on this is asking a lot. I don't do it lightly. All I can tell you is that I think you (or the person to whom you recommend the books) will get a couple characters you love out of the deal.
There are two more Egil and Nix books coming out after Hammer and Discourse (and these from a somewhat larger publisher), so I'd love to expand the reach of the books ahead of that.
As always, you have my thanks.