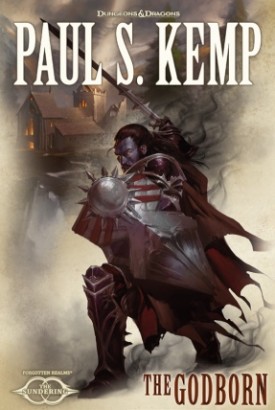 As is my habit with all releases, I'm doing a signing for the paperback release The Godborn, which hits shelves on Tuesday, March 4th.
If you'd like an autographed copy of the paperback version of the book and live in the United States, then just Paypal me $14.50 (and I can still do signings for the hardcover, too, though that has an all-in cost of $32.00 to U.S. addresses).  Include your shipping address, to whom the book should be dedicated, and anything else you'd like me to write (otherwise, I'll ad lib something).  My Paypal account uses the same email is my public email address: paulsvantekemp at yahoo dot com.
Now, if you live outside the United States and want a signed copy of either the paperback or the hardcover, before sending me anything via Paypal, first send me an email with "Godborn signing" in the subject line, and let me know your shipping address.  I'll estimate shipping and send you back a total amount.  If you choose to go forward, you can then just Paypal me that amount.
I also want to say thank you to all of you who've purchased and/or reviewed the novel.  It has sold really, really well.  I'm hoping to continue the story in future novels set in the Realms, but that ball is in WotC's court at the moment (details here for those who may have missed it).
Anyway, hope to hear from you.