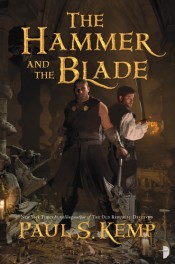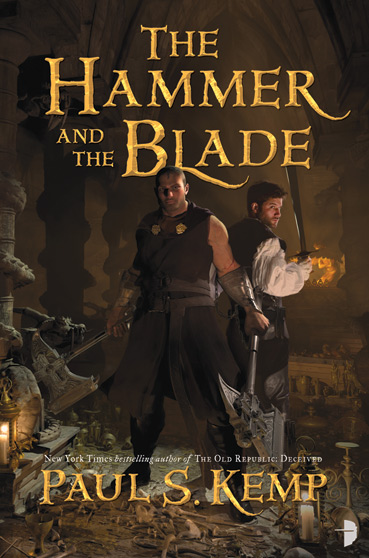 Today is Bookday for my novel, The Hammer and the Blade (Amazon
, B&N), the first in an ongoing sword and sorcery series published by Angry Robot Books.  I hope you'll check it out.
Candidly, I've been overwhelmed by the early reviewer response to the book. You can read some of those reviews here, and there are many, many others out there on the web.  In fact, Library Journal said, "Kemp delivers sword and sorcery at its rollicking best, after the fashion of Fritz Leiber's Fafhrd and the Gray Mouser," and Publishers Weekly called it "A gripping tale."
That said, there can never, ever be too many reviews, so if you read the novel and dig it (you will :-)), I'd be profoundly grateful if you posted a review or recommendation on the book sites you frequent. You might be surprised at how important that is for your friendly neighborhood author.
Now, if you need a reason to buy the novel, well, here's ten of them. And if you're a fan of my Forgotten Realms work or my Star Wars novels, I wrote a letter addressed directly to you.
Anyway, I hope you enjoy reading about Egil and Nix as much as I enjoyed writing about them.