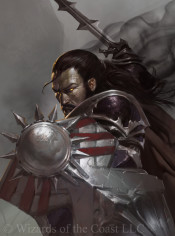 I've been getting this question a lot.
The short answer:  Yes, The Godborn
is a standalone novel.
The long answer:  Yes, but if you want to get a full view of the events of The Sundering, you'll want to read all of the Sundering novels
 (and you should read them, because they're excellent).  And, while The Godborn
is standalone, I think readers will get a little more out of it if they've at least read The Twilight War
(though, again, it's not mandatory).