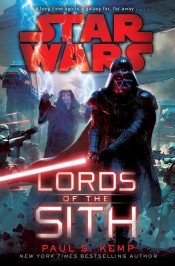 The on-sale date for my next Star Wars novel, LORDS OF THE SITH, has been moved from March 5, 2015, to April 21, 2015.  The reason for the move is due to your failure in the cave.  We figured you'd want some extra time to complete your training before you face Vader.
Or it's just ordinary course publishing release date changes for reasons inscrutable to mortals.   Hard to say.
Either way, April 21 is the date.  See you then.