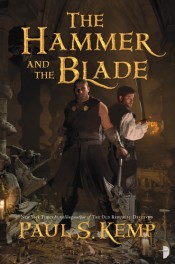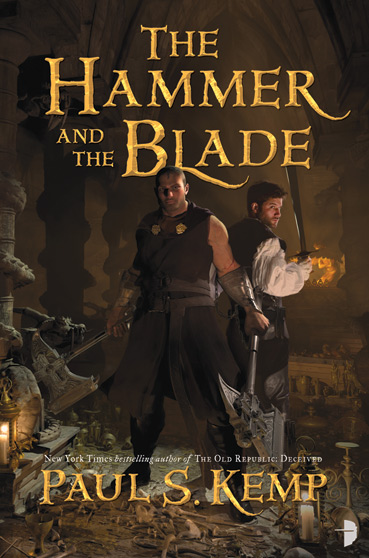 Stefan Fergus (CivilianReader) has provided the first review (the review contains no spoilers) of my forthcoming sword and sorcery novel, The Hammer and the Blade (Amazon
, B&N), due in June from Angry Robot Books.  I hope you'll click on over for the whole review, but the first paragraph is the part that pleases me most:
Before reading this novel, I was only familiar with Kemp's Star Wars fiction, and so was very much looking forward to reading what he could accomplish in this genre. Luckily, the novel exceeded my high expectations. It is a dark, action-packed adventure sure to appeal to fans of sword and sorcery. I really enjoyed this.
I've been writing fiction a long time and have been reviewed thousands of times, but I'm still always well and truly delighted each and every time when I hear that someone read one of my stories and enjoyed themselves.  That's the whole point of this exercise.  That said, I also like this bit quite a lot:
Highly recommended if you like your sword and sorcery no-holds-barred, dark, action-packed and with an insouciant sense of humour.
My sincere thanks to Stefan for giving the novel a read and taking the time to share his thoughts.