Hey, a reminder that Star Wars:  From a Certain Point of View releases tomorrow, October 3rd.  Note that proceeds from the book go to First Book, a charity that provides books to children in low income families.  That's pretty cool.
Also not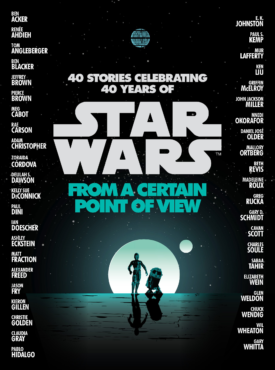 e the talent in that author listing.  Crazy.  And also pretty cool.
I hope you'll pick it up and I hope you enjoy.  My story is entitled "Sparks" and involves Gold Squadron.